When you visit the template catalog, you'll see that it currently contains only a few templates; a simple project management/sales database, a DevOps server monitoring tool and a blog template. In the coming months, we will add more useful templates including, for example, complete themed web sites (plug and play websites + CMS in a box). We'll also share useful templates made by our developer community.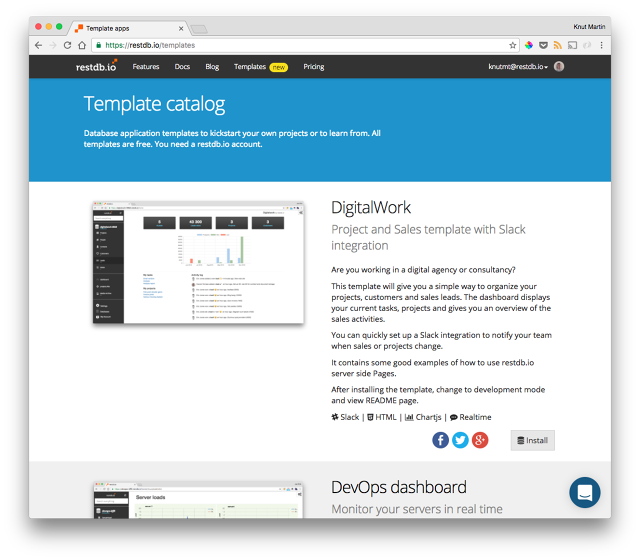 Installing a database from a template typically takes a few seconds. Just click the "Install" button on the desired template in the catalog, and the "create database" dialog will pop up. Fill in the desired database name, and click "Go". That's it. For each template you will find a "Readme" page with usage and setup instructions inside the database.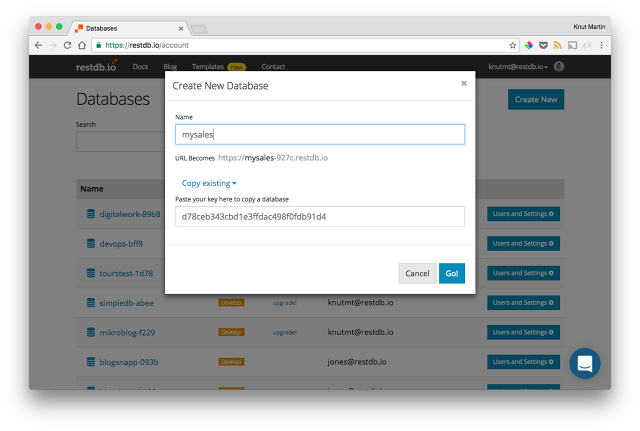 Conclusion
The next step for you is (of course) to try this out now. Create a restdb.io account (if you don't already have one) and click the "Install" button on one of the templates. We'll love to get feedback from you. If you have your own templates or have improved one of ours, we'll be happy to share it in the template catalog.